Visit from the Guitar Ramble Guys
Sean Thrower and Sam Green (owner of #4 Burnt T-Style) visit while at Summer NAMM 2019.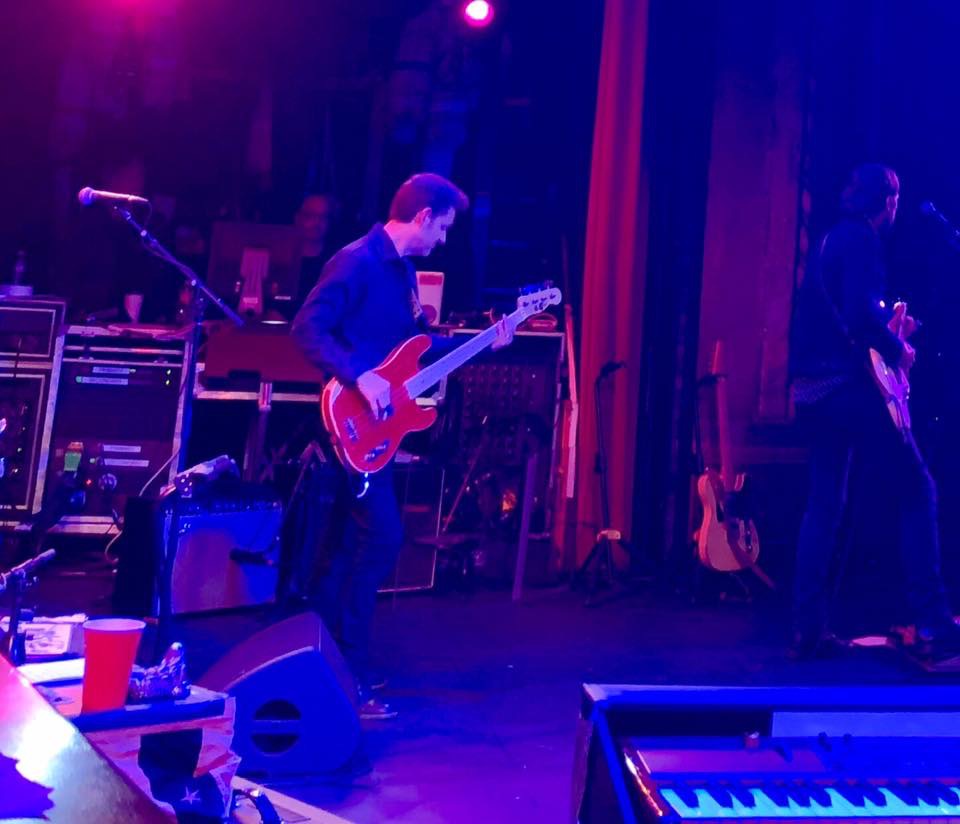 Geoff Smith has #8 Dakota Red Bass on the road with the Wall Flowers.
We nicknamed that bass The Revenant…looks like it got in a tangle with a bear.
#13 E.B. Rooster GI Paisley
On the road with TJ Harris.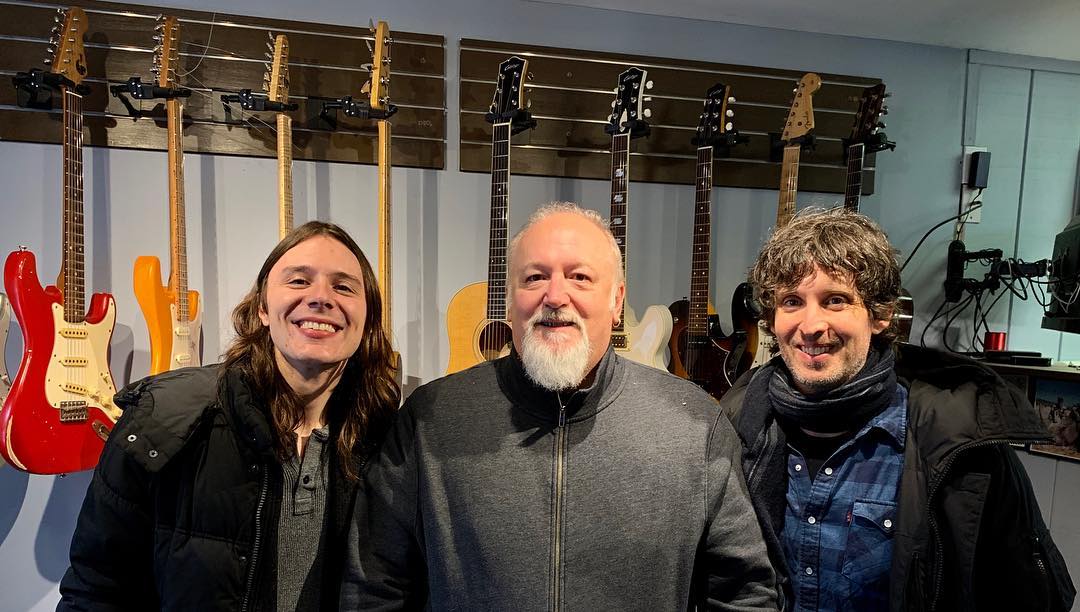 The Trifecta - Talent, Cool, and Really Nice Guys
January 2019 - Loved a shop visit from Drew Smithers (EBR #11) and Scott Sharrard (EBR #33).
#13 E.B. Rooster GI Paisley
On the road with TJ Harris.
Colin Linden - playing #4 Burnt T-Style
Great surprise to have Colin test run our #4 when we delivered to Carter Vintage Guitars - June 2017.
Erica and crew from News Channel 2
June 2019 story about E.B. Rooster Guitars aired.
REVV Booth Dallas Show - May 2018
Kyle demos our #11 Olympic White Relic S- Style
Summer NAMM 2019 - We are a REVV dealer!!
Derek Eastveld and Dan Trudeau are really great guys. Proud to say Derek Eastveld owns a few of our best guitars.
Javier Sobrino lives in Madrid, Spain. He is playing his E.B. Rooster #25 Mary Kay T-Style. Thanks for helping us be international.
#32 Black Contour T-Style on the road with Darren Mulligan - We Are Messengers
E.B. Rooster #32 Navy Contour T-Style has been donated to the Pinetop Perkins Foundations. Watch for information on an upcoming raffle. Mark your calendar for the Homecoming event held on October 13.
Delivery to Carter Vintage Guitars
E.B. Rooster Guitars August 2018 Consignments
#guitarsthatcare initial launch
November 2017 was our official launch of #guitarsthatcare